Every new year is the start of something brand new–bringing with it a breath of fresh air, along with a palette of bold new paint color trends. If you love decorating your home and keeping up-to-date with all the latest interior design trends, then you will surely enjoy the simplest decorating task of all: repainting your space with a fresh coat of pain in the shade of the pantone of the year. Doing so will completely transform the vibe and aesthetics of your home.
2021's Colors of the Year: Illuminating & Ultimate Gray
Over the last few years, minimalism has become one of the cornerstones of interior design. And by the looks of it, that is not going to change anytime soon. However, homeowners are gradually changing their approach on minimalism.
Instead of keeping rooms cold and silent with neutral and monochromatic colors, 2021's color trends are shifting towards rooms with a splash of warmth and humanity.
Pantone announced that its 2021's colors of the year are Ultimate Gray and Illuminating (yellow). These shades are chosen for their warmth and dependability. The union of an enduring Ultimate Gray with the vibrant yellow Illuminating expresses a message of positivity supported by fortitude.
After all, the vibrantness of sunny yellow makes you happy and gray is the perfect neutral color to go alongside it. Such a combination gives the room a feeling of subdued sunniness that gives you a place to retreat from the fast pace of modern life for some much-needed peace. If you are preparing a decor upgrade for your house, it is a great time to consider including these two colors in your home's present palette.
Illuminating (13-0647)
It is no secret that the events of 2020 that persist until now are quite grim, especially the millions of lives lost in the wake of the COVID-19 pandemic. Hence it is only fitting to choose a cheerful and vibrant yellow as the color of the year as its aspirational nature gives us hope. Despite the tragedy we endure, we need to feel that everything is going to get better and brighter eventually – this is essential to the human spirit.
Illuminating has a bright and cheerful yellow shade that is sparkling with vivacity. It is a warm yellow shade imbued with solar power that will chase the blues away. Practical and rock solid but at the same time warm and optimistic, this color is a representation of strength and positivity.
It is a color that encapsulates deeper feelings of thoughtfulness with the promise of something sunny and friendly. If you are thinking of repainting or redecorating your home, this color is a cheerful choice.
Ultimate Gray (17-5104)
Ultimate Gray is a sophisticated gray-white mix which appears impenetrable and bleak. In a way, it is a reflection of the dark and unfortunate events that are happening in our world nowadays.
In contrast with the sunny and vibrant Illuminating, Ultimate Gray is a bit subdued and neutral, which is a perfect complementing color. This bleak tone encompasses the seriousness of ongoing struggles like the Black Lives Matter movement and stay-at-home orders due to the COVID-19 pandemic.
When paired with the vivacious Illuminating, it sends the message that things may seem bleak now, but there is always hope at the end of a difficult year, especially with the announcement of successful creation of vaccines against COVID that are now ready to be distributed over the coming months.
Like pebbles, Ultimate Gray is emblematic of solid, dependable, and everlasting elements which provide a firm foundation. This shade carries a surprising amount of depth and coolness. Thus, making it a perfect color to accent your floors and cabinets.
You can even use it in a few accents and decorations to prove that there's more than one way to do grayscale. Set the mood in your bathroom by choosing this shade of gray that blends well with the vibrant Illuminating yellow.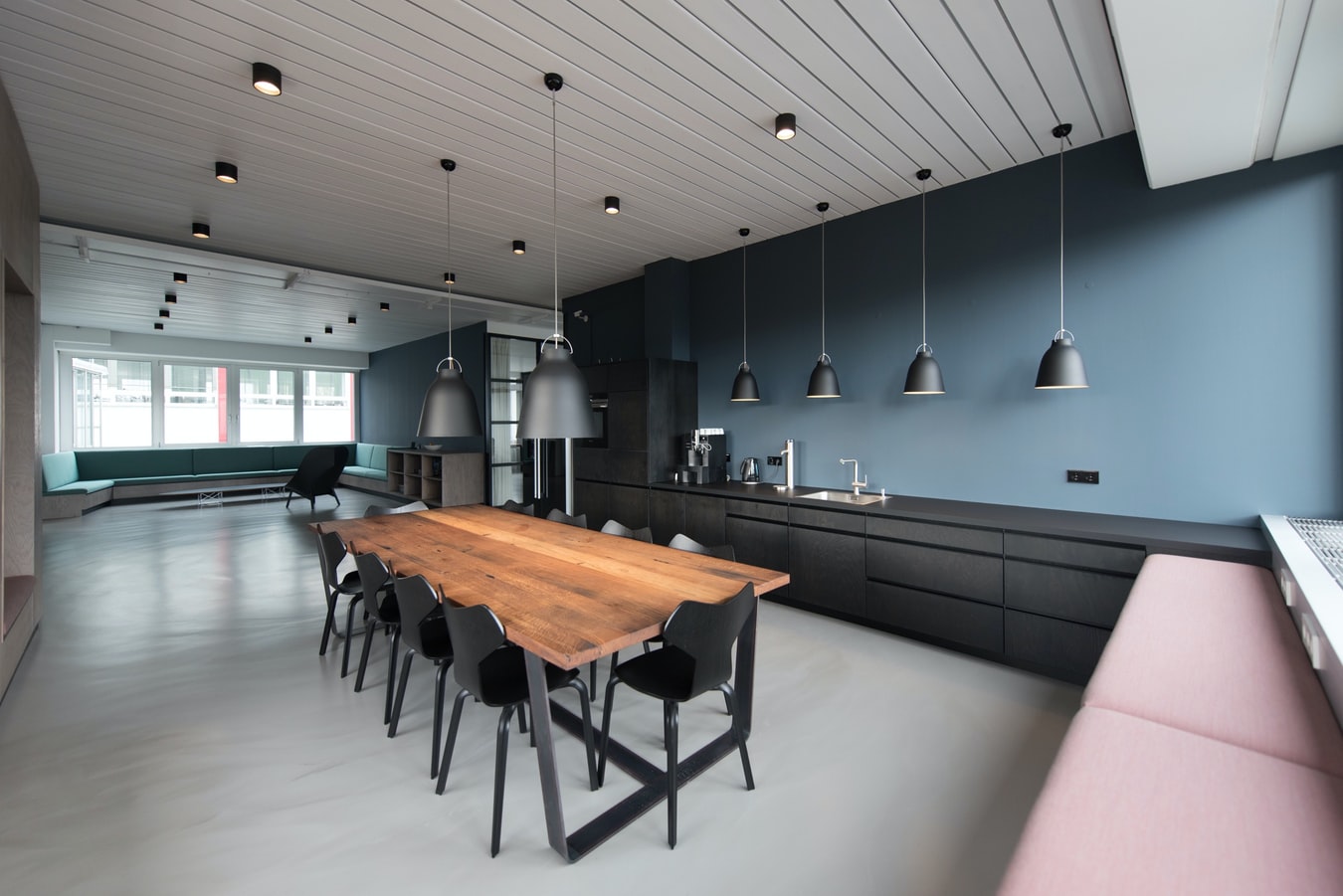 Ingenious Ways to Decorate with Pantone's 2021 Colors of the Year
Illuminating and Ultimate Gray–two contrasting and sophisticated colors–balance each other beautifully. If you plan to keep your home's interior design up to date with 2021's trend, here is how you can incorporate these trending colors into your home:
Update the Bathroom with a Fresh Coat of Paint
Use Pantone's colors of the year to update your bathroom with a modern look interior design. Ultimate Gray looks gorgeous as a bathroom paint color, on a backsplash, or as floor tile. Then, contrast it by adding in splashes of vibrant yellow.
Use Illuminating's shade in deciding the colors of the rugs, hand towels, and countertop accessories in the bathroom. For added contrast, opt for a gray paint color that is a few shades darker to make the yellow accents really pop.
Accessorize with Yellow
To brighten and add personality to your personal space, layer in yellow accessories throughout the room. Start with a base of gray shade on cabinets, walls, countertops, or tile treatments, then introduce yellow in smaller ways through accessories and accents.
These colorful accents can be as simple as yellow throw pillows, figurines displayed on open shelves, or a touch of yellow on textured and patterned curtains. Accessorizing offers a simple way to try out Pantone's colors of the year without going all-in on new gray and yellow-colored furniture right away.
Also read this article A Comprehensive Guide on How to Properly Clean and Maintain Your Tiles and Grouts
Shades of Optimism
Pantone's Illuminating shade of yellow is the perfect happy color that can brighten up the doldrums left by 2020. Meanwhile, the subdued Ultimate Gray is a perfect contrast to make the yellow really pop out. When redecorating your space to incorporate the use of these two complementing colors, it is best to use gray for the base color then accessorize with splashes of yellow.
If you have a tiled bathroom and you would like to make its color into the shade of Ultimate Grey, you do not need to rip out the tiles and install a new one. In fact, you can readily change the color of your existing tile via tile refinishing. If you require such services, we will gladly help!
JW Toms River Tub Reglazing & Refinishing offers top-notch services on tile repair, reglazing, and refinishing, and many more. Our services have satisfied countless customers and will continue to do so, given the top-notch quality of our most sought-after services in the bathroom upgrade industry.
Call us at (848) 227-9003 for a free estimate!